Ask any Edinburgh player how they felt after yesterday's 25-13 victory over London Welsh in the European Challenge Cup and the responses will almost universally tell the same tale, after a far from perfect performance.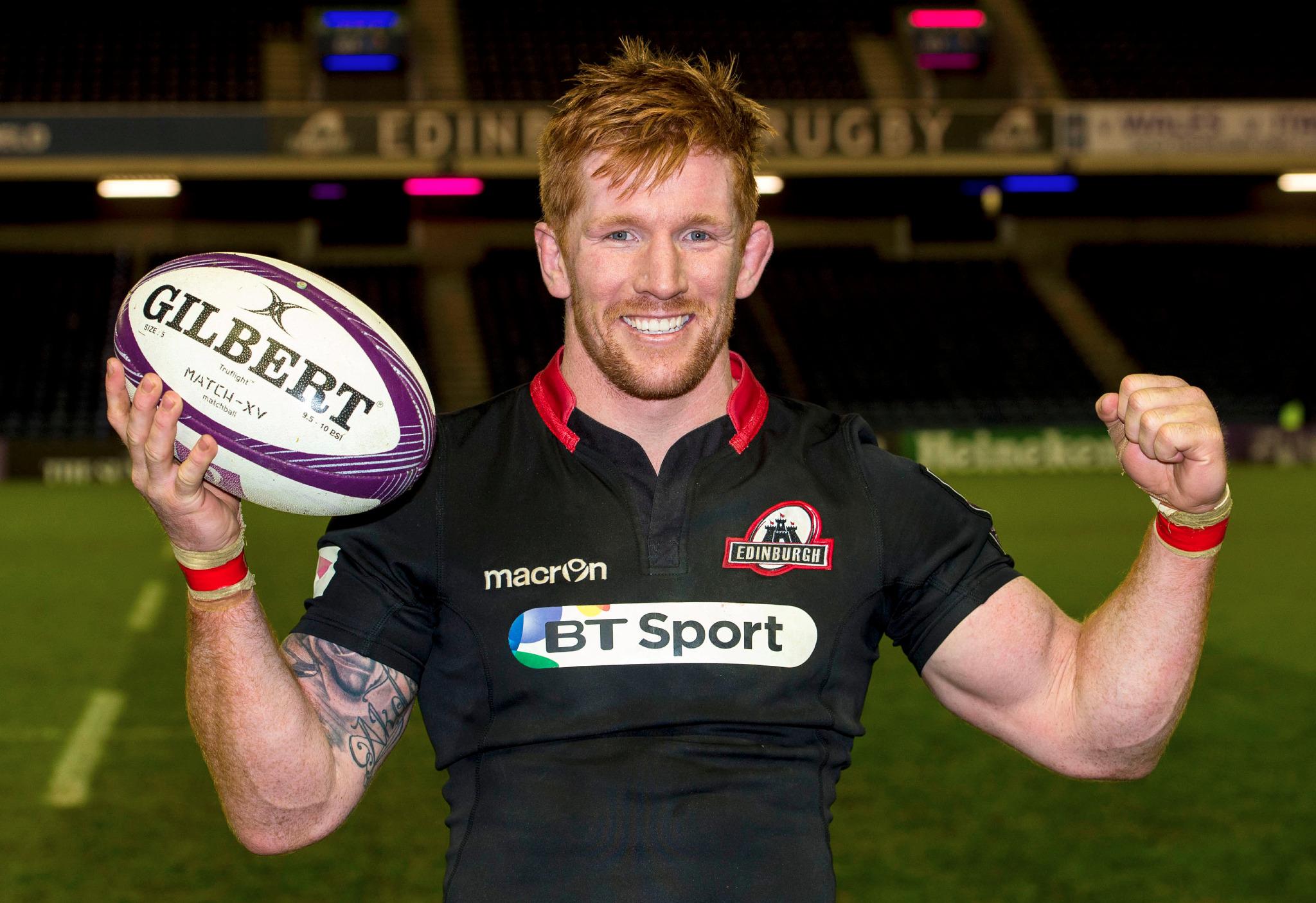 The capital side remain top of pool four with three wins out of three, but stuttered to victory in an alarmingly sporadic performance over their London opponents.
Man of the Match Roddy Grant expressed mixed emotions about a game in which many had tipped Edinburgh to secure a bonus point victory over a side tethered to the bottom of the Aviva Premiership.
"We're our own biggest critic and we know it wasn't good enough. The first half was certainly pretty sloppy rugby," said Grant.
"We lost so many balls in that first half, the breakdown was messy and we lost ball in contact. So it was really a case of getting our basics right in the second half."
With a dominant pack throughout, Grant feels that this was the most pleasing aspect of the match, especially after the recent performance against Zebre last week.
"[Our set piece] was a lot better than last week. Last week it was shocking. We took a lot of stick and it was justified," Grant said.
"It wasn't a polished performance but it was a lot better so that's good to build on. If you've got a good set piece, it makes the game of rugby a whole lot easier.
"It was a good win. It's great that we get another shot and improve the performance. So the thoughts have already turned to next week to be a lot better."
Sam Hidalgo-Clyne made a considerable impact coming off the bench in the 60th minute. Combined with replacement fly-half Greig Tonks, the 21 year-old took advantage of tiring Welsh defence to ultimately secure the victory.
"The most important thing is getting the result. We came into this game looking for the bonus point, we didn't do that, we didn't play too well at the start," said Hidalgo-Clyne.
"It helps when you're coming off the bench and you've been able to see the first half and see how the game is unfolding. They started to get tired and there were gaps round the fringes.
"We tried to get the forwards round the corner and get momentum. Just trying to add a little bit of tempo at that time, fresh legs always help.
"We want to go into this championship at the top of the table and get as many points as you can. I think that was one of our goals [to get the bonus point] so that was really disappointing."
Also singing Edinburgh's praises was London Welsh – and ex-Edinburgh 10 – Gordon Ross. Ross was tactically astute in the first period and caused the Edinburgh defence more than a few headaches with his accurate boot. But as Ross conceded post-match, his side could not keep up with the intensity of the Edinburgh side late on.
"We probably should have looked for a bit more, we were a bit one-dimensional at times and couldn't play to our strengths," said Ross.
"We'll have a look at our performance and meet during the week to see what we can do to combat a physical and well drilled Edinburgh team."
At the halfway mark of the pool stage in Europe, both Grant and Hidalgo-Clyne are awaiting next weekend's rematch in Oxford with confident anticipation.
"We're really looking forward to it. I think the guys really enjoy back-to-back games as well. Immediately, you can put wrongs to right against the same team," said Grant.
Hidalgo-Clyne added: "The most important thing is that we got the result. Going into next week, it's always nice to redeem yourself and hopefully we can get the bonus point."
Edinburgh will look to maintain their rich vein of European form next Sunday at 2.30pm to enhance their chances of progressing to the quarter-finals.